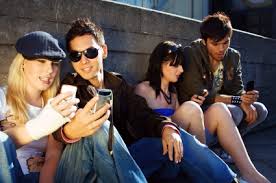 The Need to Embrace Mobile
By the end of 2014, mobile search volume will exceed desktop search volume. We are entering into the new era of mobile marketing, and those who embrace this change will set themselves up for success in the future.
According to comScore, 53% of the time spent on the web comes from smartphones and other mobile devices. In addition, Google reports that 80% of smartphone users research purchase decisions on their phones and 94% search for local information. Mobile is the future and this is even truer for local businesses whose customers are looking for them on their mobile devices.
Features of Mobile-Optimized Sites
Your site should be more than just mobile friendly, it should be mobile-optimized and designed to utilize the functions of mobile devices such as SMS, voice chat, GPS and much more.
There are four main avenues where mobile devices actually serve your visitors better than traditional PC websites. These include:
Mobile Coupons – Retailers are taking advantage of this tool by supplementing printed coupons with mobile coupons that are delivered by SMS. Mobile coupons are redeemed in stores, and are more convenient than having to print coupons. This builds customer loyalty, drives company sales, attracts search traffic, and encourages links.
Store Locators – Utilizing the mobile device's GPS to locate a store is a great tool to guide your customers to your nearest location whenever they are on the go.
Barcode Scanners – This feature allows the user to scan a product's bar code at home or in store to determine its availability and price.
Click-to-Contact – The most common mobile-device feature is when the visitor has the option to call your company directly, by simply clicking the phone number on the contact us page. It is simple and yet very effective.
Intact Info Mobile Experts
Don't let the latest technology and trends pass you by. Intact Info is ready to help your business get to the next level. To understand how well your website is optimized for mobile, contact our digital marketing experts today.